When you add a library to your project, you may need to provide configuration information that tells the library how it should behave in your app. This configuration information is specified in Parameter Values on the Settings ribbon icon button settings . Here is an example of specifying Parameters values: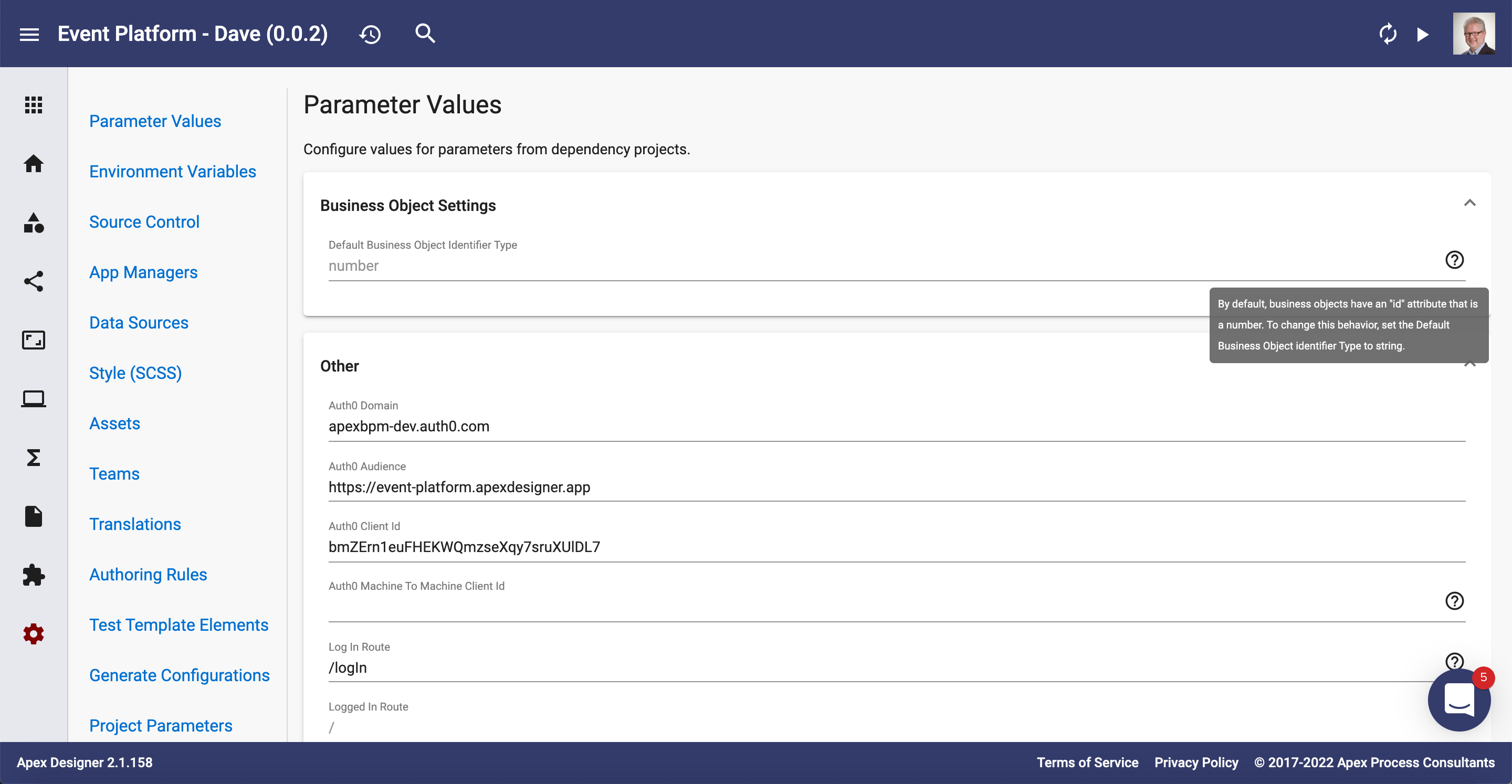 This project uses the Loopback 4 Base Library which needs to know whether ids are numbers (the default) or they need to be a string. It also uses the Auth0 Loopback 4 library which needs to know Auth0 configuration details include the Auth0 Domain.
You can read more about how a library defines these at Project Parameters.