Using Environment Variables in your app, provides a way to set values at runtime. For most variables, including them in the environment-variables.json5 file is quite fine. However, because this file is sent to source control with your application, values that are security sensitive should never be included in that file.
Most applications have at least one security-sensitive environment variable. Examples include database passwords and API keys. For these values, you can maintain them as part of your App Manager configuration.
From Settings + App Manager, select your App Manager to see the list of environment variables maintained there.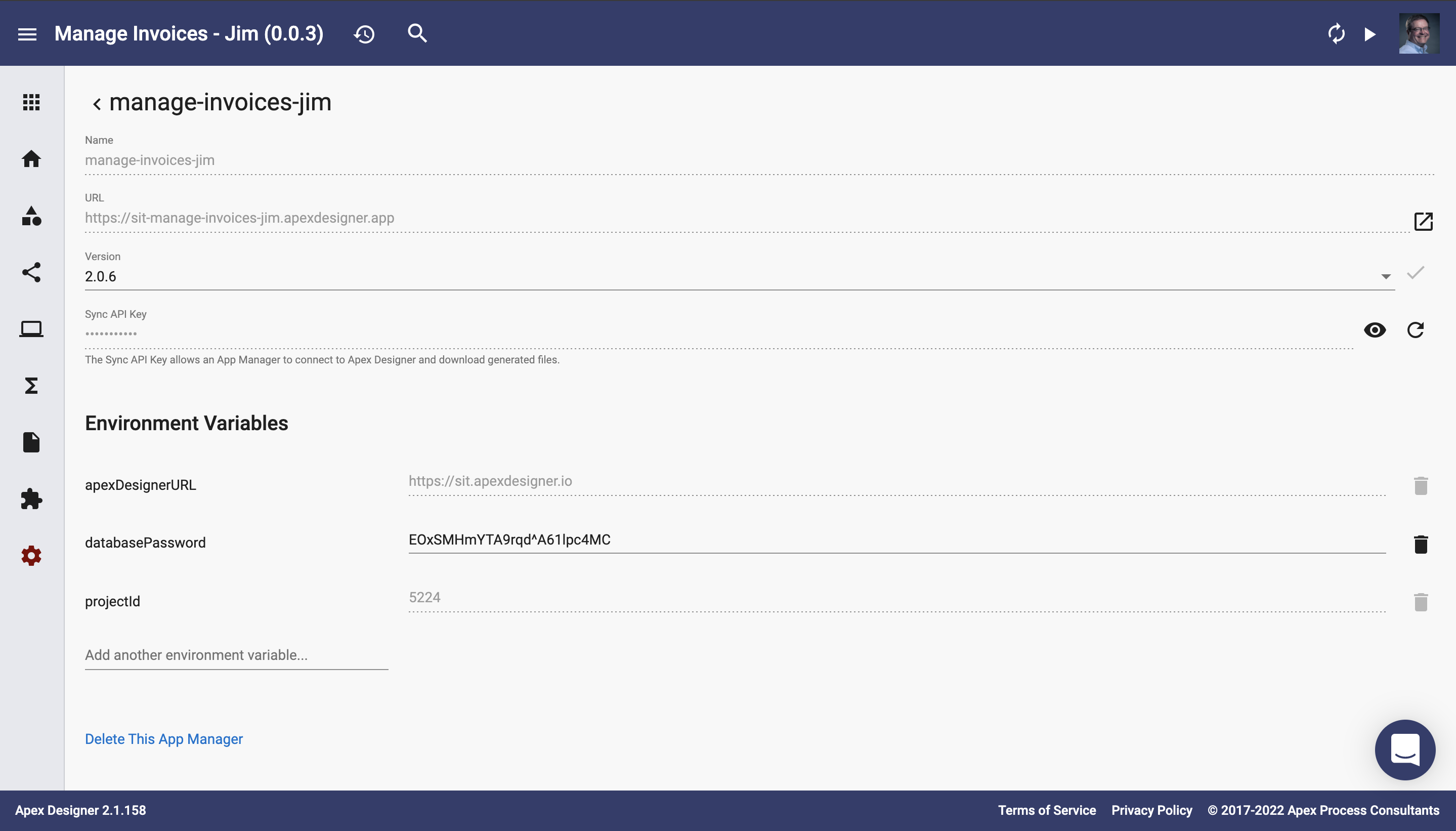 Use the field near the bottom of the page to add an environment variable. Type the name and press enter. The new variable will be shown in the list where you can add the value.
After adding or updating a value, the App Manager will automatically restart to make use of the new value.